Channel Connect affiliates are located across the Indian Sub-continent from large metropolitans to small towns and in many international destinations. ResAvenue seamlessly connects to you to these 1,00,000+ agents, making it easier for them to book rooms at your hotel instantly.


Suvidhaa Outlets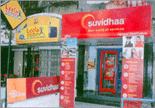 Suvidhaa Infoserve Pvt. Ltd. is the country's leading aggregator of multiple G2C/B2C services with access to more than 250 brands/service providers and the only company to offer revenue-generating services on single platform through point of sale outlets as well as mobile platform. It will offer hotel reservations through:

over 27000 outlets

68000+ CSCs

across 20 States covering 500 cities/towns

across 4.10 Lac Villages



ItzCash World Franchises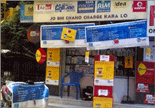 ItzCash World Franchise from ITZCash, India's first multi-purpose 'Easy to Acquire & Use' prepaid card. It has an established 8 million+ unique active users base located across India. These users can now make reservations at your hotel through:

over 40,000 ItzCash World franchisees

approximately 2, 00,000 "ItzCash Point" outlets

across 1800 Tier I & II towns



Done/OSS Outlets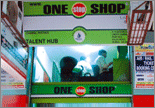 One Stop Shop is an innovative service, which aims to bring you all types of services and products to consumers when they want it, where they want it, and how they want it. The OSS/Done Card outlets offer Indian consumers a simple and safe way to book all type of travel - hotel rooms, rail tickets, air tickets, bus tickets etc. It offers these services through:

75,000 One Stop Shop (OSS) and Done Card outlets

across 28 states

across 7 union territories

across 325 cities



Oxigen Touch Points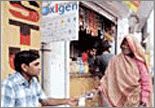 Oxigen is the leader in Single Point Pre Paid Recharge, bill payments, hotel reservations and ticketing services in the country. It offers electronic distribution (POS/WEB/SMS/GPRS) on behalf of all service providers including hotels through:

pan-India retail network

approximately 45,000 touch points



Multi-Link World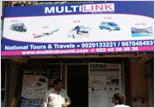 Multilink Online Services Company, incorporated in a year 2006 by www.multilinkworld.com, offers a safe 'Business in a box' to Indian retailers without compromising on their privacy with one point solution. It will offer hotel reservation services to customers across India through:

widespread Indian network

approximately 8,000 travel agents



Yes Bank (YesHTI)
YesHTI is YES Bank HotelsAvenue Travel Initiative, where a TAAI travel agency can start a relationship with YES Bank and get the HotelsAvenue solution. These agencies and members will help sell hotel reservations in India and abroad. Currently, there are:

30 + growing travel agents/ members

globally situated travel agents/ members

Independent Affiliates
ResAvenue Channel Connect is also directly connected to travel agencies of all sizes located across India. These brick 'n' mortar and online travel agencies and websites will actively sell room inventory of all hotels that have signed up for Channel Connect.

over 100 travel agencies & website

pan-India distribution network



WEBSITE BOOKING ENGINE
ELECTRONIC DISTRIBUTION SOLUTIONS
VALUE ADDED SERVICES





Real Time Payment Processing


Single Window Interface Management


Extensive Distribution Network


Zero Setup Cost


Seamless GDS and IDS connectivity