Having trouble viewing this email? View it in your browser
| | | |
| --- | --- | --- |
| | | April 2021 |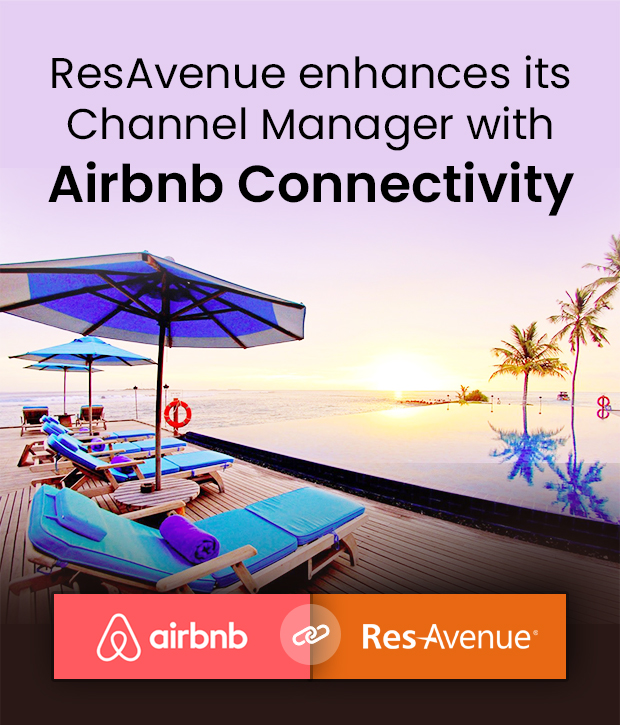 With constant evolution in lodging and tourism-related activities, Airbnb witnessed a growing need to bolster its existing online distribution solution. ResAvenue, a prominent global hospitality solutions provider filled in the gaps through its active participation in a mutually beneficial partnership with the Airbnb platform. ResAvenue's hoteliers can now easily start new Airbnb connections in just a few simple steps. Besides the standard connectivity to Airbnb for delivering rates and availability as well as receiving reservations, the connection offers plenty of advanced features such as smart overbooking protection, and highest standards of data security.

Airbnb provides a platform for hosts to accommodate guests with short-term lodging and tourism-related activities. Founded in 2007, Airbnb has now grown to 4 million hosts who have welcomed over 800 million guest arrivals in almost every country across the globe. Through this partnership with ResAvenue, Airbnb will be able to reach out to accommodation hosts around the world seeking to recover from the impacts of the COVID-19 pandemic. By collaborating with leading hospitality solutions providers such as ResAvenue and other organizations, Airbnb is playing a vital role in helping out small businesses and communities in these challenging times.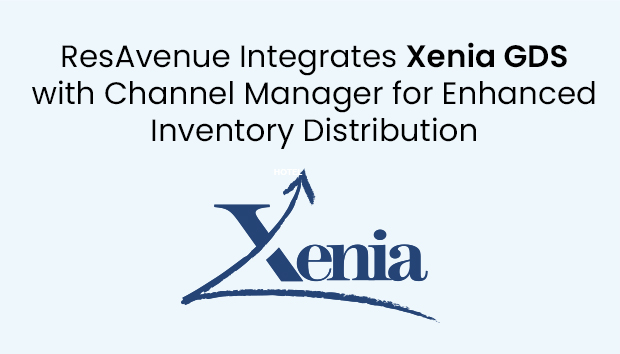 At present, when a majority of the hoteliers are looking at profit maximization through corporate bookings, GDS connectivity becomes a pre-requisite. It not only helps enhance your visibility but also leverages your corporate bookings, fetching higher profitability. Considering the growing importance of Global Distribution System (GDS), ResAvenue has integrated Xenia GDS with its Channel Manager for quick and easy distribution of hotel inventories globally. Xenia, a leading global hospitality solutions provider, offers its own distributions channel which enables hotels to connect with more than 600,000 terminals in specialized travel agencies across the globe.

Xenia connects its partner hotels seamlessly within a global distribution system, empowering them to sell their inventory through GDS systems such as Sabre, Amadeus, Travelport and Worldspan. ResAvenue's Channel Manager Solution features easy integration of inventory data and rates with its advanced booking system, and makes them available to millions of corporate bookers through the GDS system. Hoteliers can now increase their brand visibility and generate additional revenue through the Channel Manager, as customers from various countries can quickly access it for their inventory updates.

ResAvenue Extends a Warm Welcome
to Its New Partner Hotels
SilverSand Beach Resort

Neil, Andaman

The Emerald Club

Rajkot, India

Hotel Burooj

Edappally, India

Abhishek Beach Resort and Spa


Ganpatipule, Maharashtra, India

Hotel Gianz

Solan, India

The Blue Sky

Alibag, Maharashtra, India

Statue of Unity Eco Camp

Atkeshwar, India

Basilica Rediscover Serenity

Panchgani, Maharashtra, India
Disclaimer: We do not claim ownership over the images appearing in the Hotel list section. They are used for information purposes only and in no way are meant to claim ownership over any of the above mentioned. All photos are copyrighted to their original owners.
E-mail: contact@resavenue.com
Copyright © 2021 INFIBEAM AVENUES. All Rights Reserved.